2020 Trends to Notice
2020 Trends to Notice
Posted on Saturday, January 4th, 2020 at 11:48 am by Cara
Can you believe it's the end of the decade? Stambaugh Jewelers can't wait for 2020! We're especially excited about the new trends we're predicting will be everywhere this year. From statement earrings to bracelet stacks and everything in between, we've got our eyes on the hottest new looks for the season. We've got all the looks you need.
Bracelet stacks
Ring stacks have dominated the jewelry scene for the past few years, but it's time for their cool cousin to take the lead. Bracelet stacks are an easy and fun way to display your ever-expanding collection of bangles.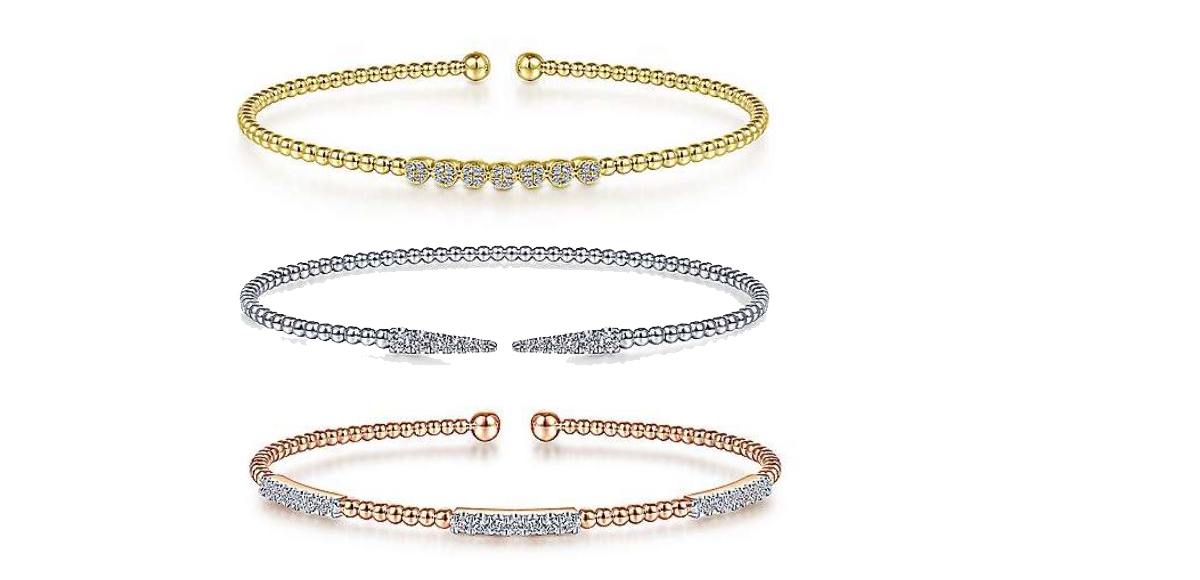 There are truly no rules when it comes to making your own bracelet stack. You can layer multiple of the same bracelet or mix and match some of your favorites. If you want to mix and match, we recommend starting with one "centerpiece" and building around it. No worries…you really can't go wrong!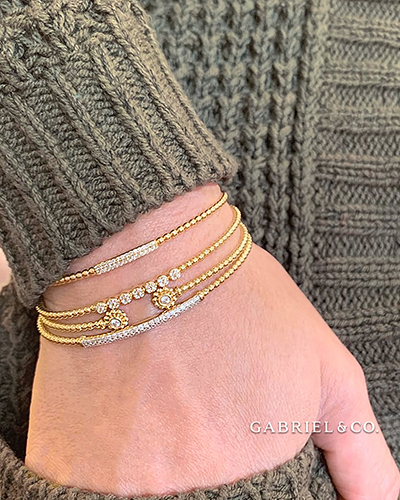 Shop our store to find pieces to start building your stack. Consider mixing materials and using bracelets like these Gabriel Bujukan Bracelets or these Charles Garnier styles.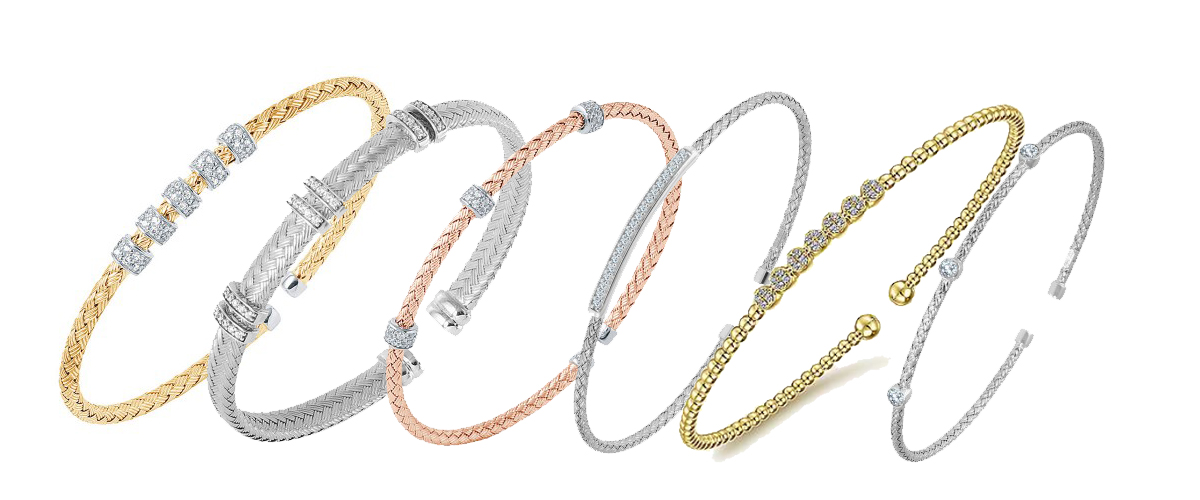 One word of warning, however: if you're planning to rock pearls (another great 2020 trend), be careful to keep metal out of your stack as it can scratch those delicate, natural gems.
Statement earrings
Without a doubt, this was the 2020 trend most represented at New York Fashion Week. Bold earrings are absolutely THE look of the season. With so many ways to wear them, it's easy to try this trend on for size.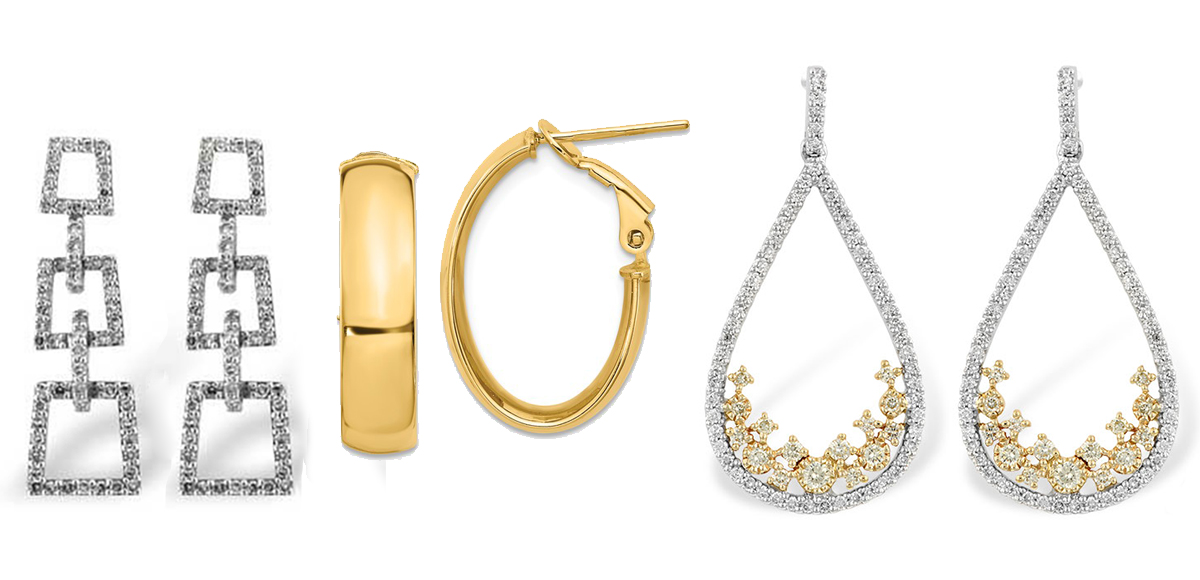 Speaking of, size is the main way to play around with earrings in 2020. Oversized hoops, like these gold ones, are making a comeback, and they're bringing an unexpected guest with them: huggies. Huggie hoops are the opposite of oversized hoops; rather than being big, huggies "hug" your earlobe with a smaller hoop than is traditional, like Gabriel. Both of these styles are huge right now!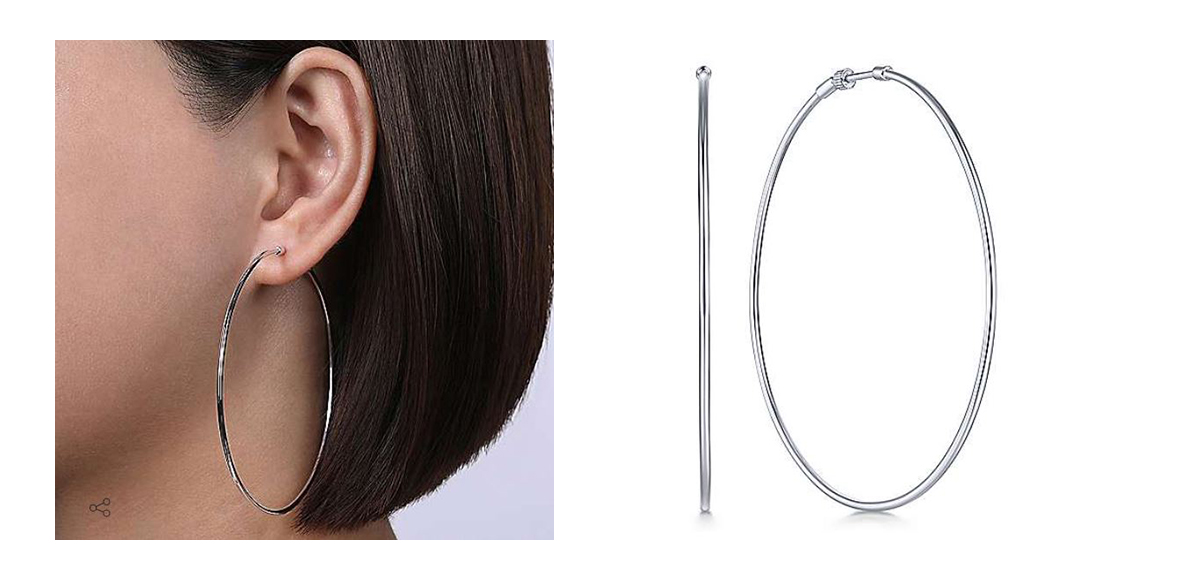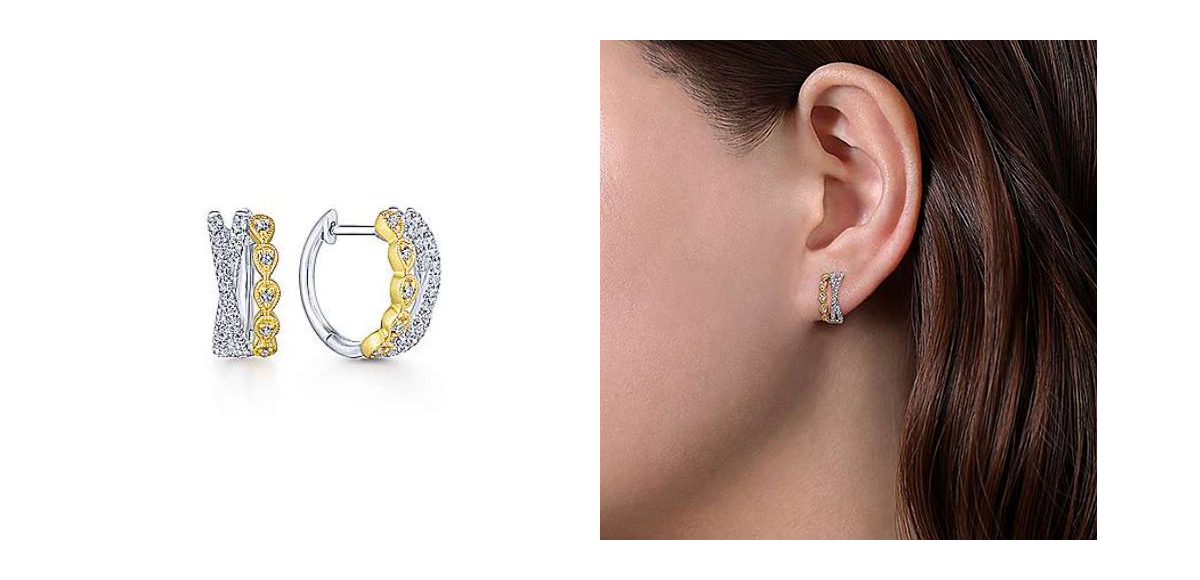 Elongated earrings are also very popular. We love having an excuse to get away from standard studs and really show off our jewelry, and long earrings provide just that. This look is easy to master. Check out these beautiful gemstone ones from Allison-Kaufman.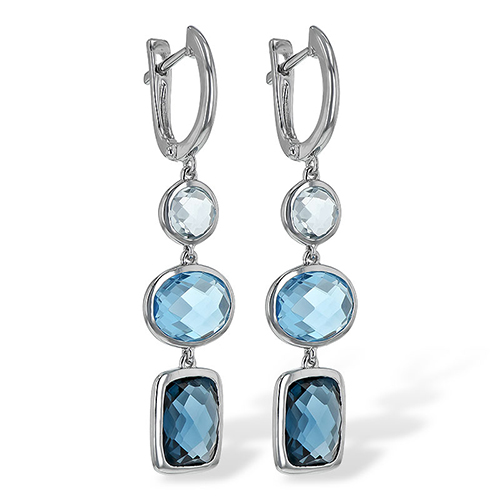 Feeling even bolder? Try out asymmetrical earrings! People often picture earrings as a matched set, but there's no law that says they have to be identical. This playful look screams high fashion, so naturally, all of the major fashion houses rocked this look on the fall runway!
Initial jewelry
Initial jewelry is making a huge comeback. Popular in the late 90s and early 00s, necklaces and other pieces with initials were everywhere. We love the simple yet classy take on this trend. Hold your loved ones close as you layer their first initials, or show yourself some love by rocking your own. Check out this initial trend necklace by LaFonn.
Layered necklaces
There's a reason layered necklaces never go out of style. They're so versatile and fun! The key to a really good layered necklace look is to pick a unifying feature. Maybe all of your necklaces are one metal or one color. Whatever speaks to you works! Then, play around with the necklace lengths, and voila! You've got your perfect look.
Feel a little overwhelmed by all of the options but still want to test the look out? Kendra Scott has several layered pieces that will help you see how a choker/long necklace combination might look on you without the commitment.
Our jewelry stylists in Downtown Defiance want to help you find your perfect trend. Whether you're ready to start small with bracelet stacks or want to jump straight into bigger trends, like asymmetrical earrings, we can help you pull off the perfect look.
Here's to making 2020 your best (and most fashionable!) year yet.